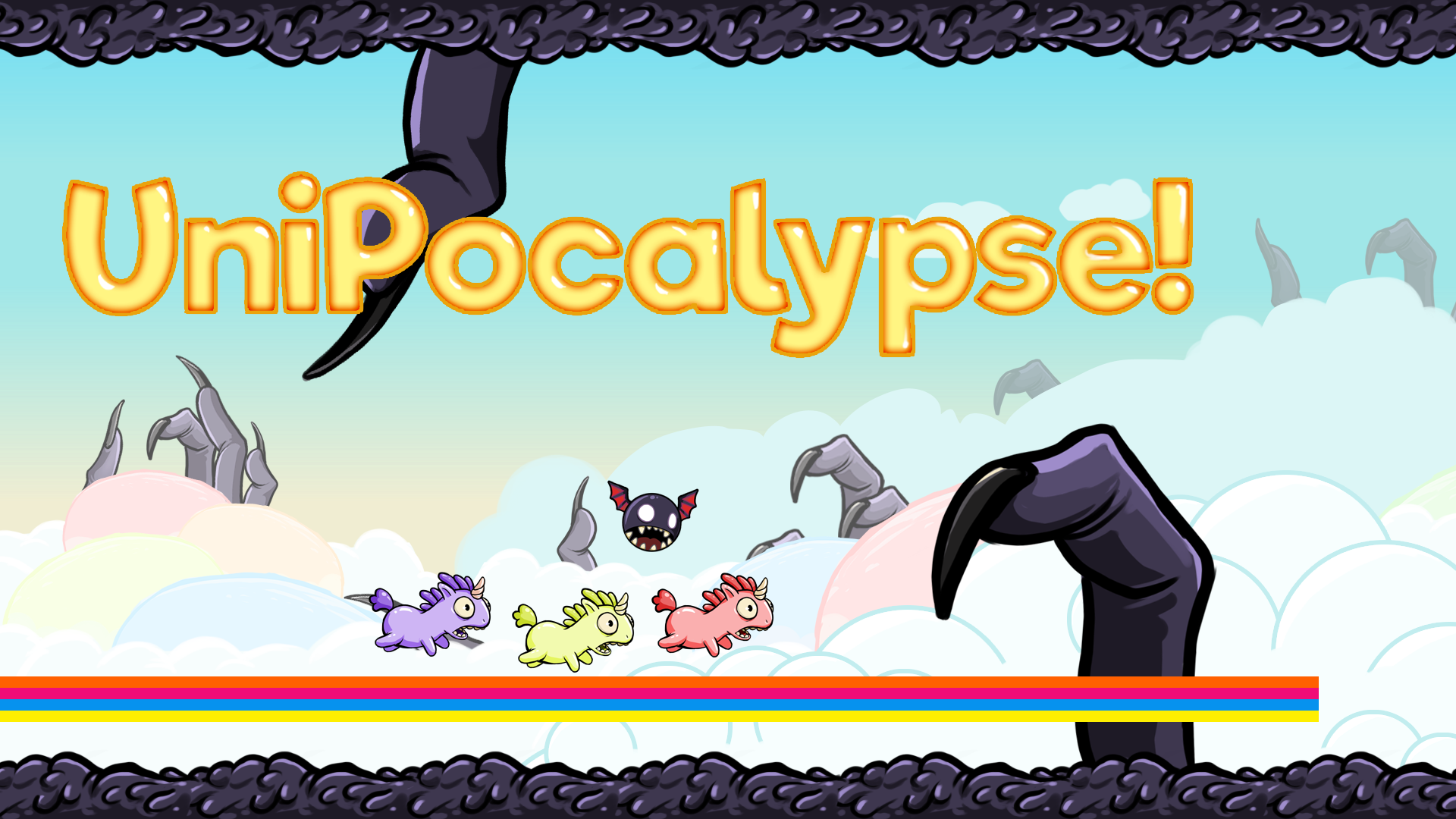 UniPocalypse
A downloadable game for Windows
"The cloud kingdom has been overrun by the finger demons and their bat-winged henchmen. Though it has long been prophesized no one was prepared for the UniPocalypse! It's up to you to guide the poor, defenseless, and hopelessly uncoordinated unicorns to their new home! Will the unicorns make it through the portal and find peace, or will the finger demons enjoy the meal they've long sought after?"
UniPocalypse is a side-scrolling runner game with a unique approach to a well-tested genre. As the player, you control a Beam of rainbows that you use to guide the unicorns around and through obstacles while defending them against enemies using shield barriers. The controls are simple:
-The left-click mouse button draws the rainbows the unicorns run on
-The right-click mouse button draws the barriers that deflect the enemies.
We created this game in 3 days during the #dreamhackjam 2017. Comprised as a team of complete strangers from 5 different countries, we worked around the clock and even streamed 21h total of game development while working on this game! If you liked this game, please vote for our game here: http://jams.gamejolt.io/dreamhackjam/games/UniPocalypse/287611
#dreamhackjam
Credits:
Level Design/Programming- Coley Caverley (@coleycaves)
www.nicolecaverley.com
Art - Galit "Shoze" weisberg
https://www.behance.net/gallery/33124505/PORTFOLIO-2015
Programming- Querijn Heijmans
http://irule.at
Sound Design- Tyler Wigginton
Tylerwigginton.com
End Title BG- LaPepperika
https://la-pepperika.tumblr.com/
Riffic font was used in this project
Download
Click download now to get access to the following files: